Suono 100SD
Designed specifically for applications that require unobtrusive audio. Perfect as surround systems rear and side channels. The unique combination of drivers, design and styling make The 100SD an exceptional choice for wide variety of installations.
Compact on-wall, 2 way 5 drivers design with dual 4" woofers and a 1" front-firing soft dome tweeter and two side-firing 1" soft-dome tweeters all in a tuned MDF enclosure.
Two side-side firing tweeters account for the SD in the model name, which stands for Spatial Diffuser. The toggle hidden with the speakers terminals can make 6-decibel cut in the level of the front tweeter.
• Tuned MDF enclosure available in attractive gloss black, cream or grey finish
• Sensitivity: 86.5dB/ W
• Power Handling: 100W
• Frequency Range: 60Hz – 20KHz within 3dB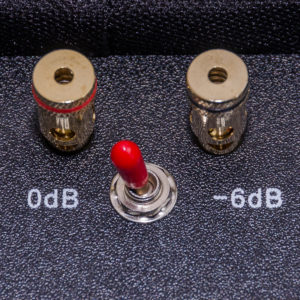 • Overall dimensions: 16 1/4 H x 7″ W x 3″ D