Angstrom Acoustic Laboratories was founded in 1978 with the sole purpose of designing and producing high quality loudspeakers. Since its inception, Angstrom has utilized the Canadian Research Council's acoustic testing facilities in Ottawa. This made Angstrom one of the first loudspeaker companies in North America to use scientific basis for the design and development of loudspeakers. The National Research Council's achievements in the field of audio are well known, as the principles developed there have resulted in many advances in loudspeaker design.
During Tony Gray's ownership of  Angstrom Loudspeakers, the company designed and deve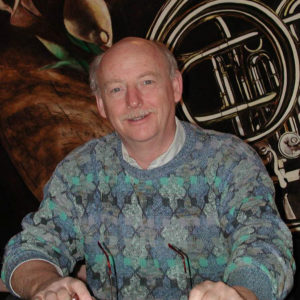 loped a one of a kind sound room, affectionately called, "The Bunker", which, by all standards of audio measurement, offered the perfect environment for testing and developing loudspeakers. Tony Gray and his team tested all the details, from cabinet and crossover design, to internal wiring, driver design and performance, imaging and loudspeaker efficiency.
Today An
gstrom Loudspeakers remains a privately held company, owned and operated by Mark Cieszkiel who is recognized as an enthusiastic leader in the Canadian Audio Industry. His company is fully dedicated to the design and development of loudspeakers of the highest quality and value in contemporary style.
Angstrom Loudspeakers are designed, tested and produced to offer you the greatest sound reproduction possible. Angstrom Loudspeakers have unparalleled performance and value. If you're in pursuit of unmatched sound reproduction, we invite you to listen to Angstrom Loudspeakers. Our years of research, design, testing, and the pursuit of excellence will create an amazing sonic impression that you will enjoy for many years.  
We love to listen!